Spanish students visit Greenshaw High School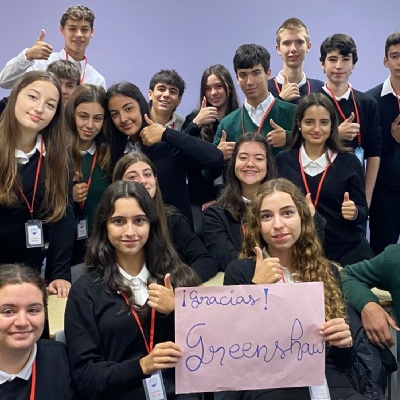 A group of students visited the school as part of an integration programme.
From the 18th to the 29th of September, Greenshaw High School hosted a visit from a group of overseas students. A group of 21 students and two staff from a school in Galicia, in the northwest of Spain, spent two weeks in our school as part of an Integration Programme. They were paired with our Spanish GCSE students and accompanied them to all their lessons for the whole fortnight.
Both our students and the visitors had an unforgettable experience. It was great to see how our visitors engaged with learning in our classes. The buddies got on so well and had plenty of opportunities to teach each other Spanish and English. It was so inspiring to see them talking and socialising during breaks and lunch times, getting to know each other's lifestyles, interests and culture. It was a really enriching and extremely popular event that we will happily run again to provide our students with opportunities to develop not only their social and language skills, but also their personalities and outlook.
Both groups of students embodied a spirit of welcome and friendship which has been a real bonus at the start of the school year.
Mrs Sayarh, Head of MFL