Black History Month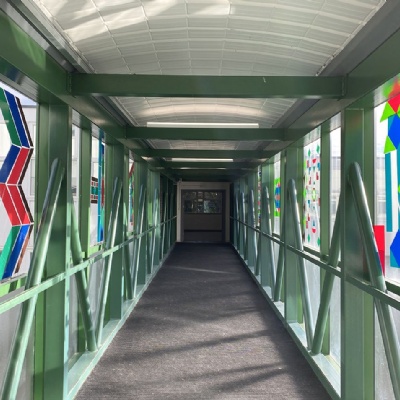 Greenshaw celebrated Black History Month in October.
During October at Greenshaw, we celebrated Black History Month. The celebration began with a special assembly led by students and staff of colour who shared their reflections on this year's theme: Proud to Be.
Academically, students have been learning about Black British excellence in dedicated lessons created by their teachers within each of their subject disciplines. Beyond the curriculum, we also organised an array of events to actively engage with and celebrate Afro-caribbean culture.
As part of our Black History Month festival, the school hosted a huge range of activities: Mr Rollins helped students to create an art installation influenced by South African artist Esther Mahlangou; Mr Francis-Hewitt gave a talk on his own experience growing up as a Black man; Mr Burgess took students to represent Greenshaw High School at the Sutton Youth Summit on anti-racism; Ms Carran led ceramics workshops to create a mural celebrating Black British icons; Ms Wadey invited students to read The Black Flamingo, exploring LGBTQ+ narratives in the Black community; The Sisterhood was created by Ms Umeyor, alongside our Black female teachers to create a safe and empowering space for students identifying as young, Black and female; Ms McDonagh and Ms Mulligan organised a special edition of history club to investigate the experiences of the Windrush generation; Mr Cooksey facilitated an African percussion circle; the drama department held a screening of the National Theatre's Small Island; and finally Ms Roberts held events with Year 10 and 11 students to celebrate students' culture through food.
It has been a fantastic celebration of Black culture and we would like to thank you all those involved.
Mr Burgess, Anti-racism coordinator