Work Experience Returns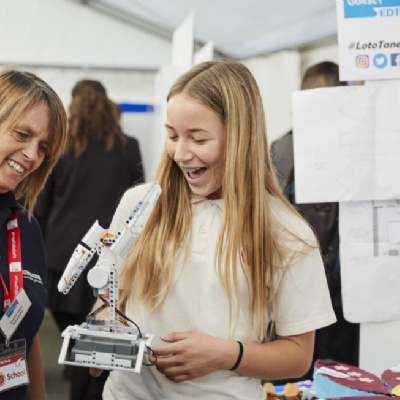 We are now in a position to again offer work experience to year 10 students.
Students of the week
I would like to start by congratulating each of these individuals for everything they have achieved this week. Well done for setting such high standards.
Year 7 - Sonny
Year 8 - Faith
Year 9 - Nafissa
Year 10 - Megan
Year 11 - Ruby
Sixth Form - Sophie/Aloke/Hadi
Public consultation about the rebuilding of the oldest parts of the school
On Wednesday evening the local community, families, staff and ward councillors came to the first public sharing of information and visuals for the proposed rebuild. Thank you to those who came into the hall and looked at the trade stands and the information available. The vast majority of the responses, including those from local residents was that the proposals represented very positive changes and were definitely needed. We will continue to keep you updated as we move through each part of the planning phase.
The possibility of industrial action (Wednesday 1st February)
I am sure that many families are aware of the announcement on Monday afternoon that members of the National Education Union have voted in favour of strike action. To give some context to this the NEU is the largest single education union and typically in Sutton schools we have a sizeable proportion of staff that are members of this organisation.
As we would not be able to safely supervise and educate the full school while a significant number of teachers are not working there is a prospect of a partial closure of the school on that day. I will know more over the next week or so, as there are ongoing conversations with union leaders and representatives from the Department for Education that may yet see the strike action not occur. However, I wanted families to be aware of the possibility of this and that some pupils may not be able to attend Greenshaw on that day. There are further dates also proposed (Thursday 2nd March, Wednesday 15th and Thursday 16th March) later this term. I hope for all parties concerned that these days do not all need to happen.
Year 11 & Year 13 exam dates - later final day
Families of pupils in Year 11 and Year 13 may be starting to think about holiday dates. In previous years the last exam for the subjects the pupils sit has been the last day that parents and carers have considered their child being needed for school.
However, the exam boards have now added a 'contingency dates' deadline of Wednesday 28th June. That is the final date that any exam board would be allowed to run additional papers, if any extraordinary event occurred. For example, this might include exam papers leaking in the public domain on an exam day and the boards wishing to run a replacement paper at a later date. Therefore, all candidates - GCSE and A Level - are required to continue to make themselves available until Wednesday 28th June 2023. All pupils and their families should not make any holiday booking until after that date.
Work experience
As mentioned previously we are now in a position to again offer work experience to year 10 students and this will take place between Monday 27th March and Friday 31st March 2023. Many of our students have already secured some excellent placements however if you are in a position to offer a work experience place to one of our students then please contact Mrs Sone - psone@greenshaw.co.uk.
Online safety
It was great to see so many parents at our online safety workshop this week and I am really pleased to hear that so many of you found it helpful. The session was recorded and you will find it here https://youtu.be/SxHb_rhsvwY. The website that we recommended to you for information currently have an online quiz that you might want to try as a family:
https://www.internetmatters.org/issues/fake-news-and-misinformation-advice-hub/find-the-fake/
Wishing you all happy and restful weekends.
Mr House