Keeping students safe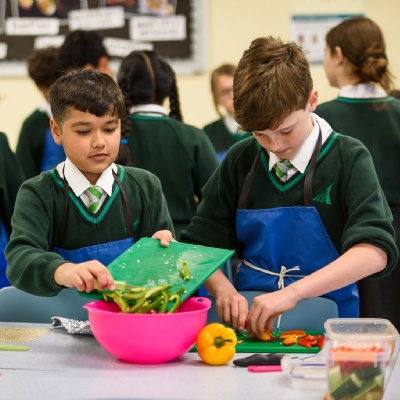 Our priority is always to keep our students safe.
At the end of a week that has seen the school partially closed for two days it feels slightly odd to be reflecting on too much. It was strange to have the playgrounds used just by a handful of Sixth Form students at breaktime over the last few days and made school feel like quite a deserted place. However, it was the right decision in terms of keeping students safe as with nearly sixty staff on strike it would have been impossible to deliver learning or, crucially, keep students safe.
I am not naive enough to believe that the next phase will be easy. However, yesterday's news of movement around pay for some health workers suggests that there may be (next week?) something that can move teachers back to where they want to be – in school, developing and educating our next generation. My fingers are firmly crossed that this phase can be moved through and schools return to their core purpose.
Students of the week
Despite a briefer week, all of our Heads of Year were certain that they wanted to nominate a student of the week for every year group. Congratulations to those listed below for your hard work and support of our community. I look forward to meeting with you on Monday afternoon.
| | | | | | |
| --- | --- | --- | --- | --- | --- |
| Year 7 | Year 8 | Year 9 | Year 10 | Year 11 | Sixth Form |
| Kaveesha | Thomas | Jessica | Ruby | Jacob | Taala/Konrad |
Support for parents – from Lynda Wallace, Deputy HT and Designated Safeguarding Lead
The London Borough of Sutton provides lots of different ways for parents to get advice and support. If you just want to meet other parents informally and find out about different services available, there are drop-in coffee sessions at the Quad on Wrythe Lane and at The Youth Zone in the Phoenix Centre in Wallington. The next sessions are 8.45-11.30am on Monday 20th March at the Quad and Tuesday 25th April at the Phoenix Centre. Please look at the safeguarding section of our website for more information and look out for our 'Help for the Holidays' leaflet at the end of term, where you will also be able to find out about free parenting programmes.
Year 7 parents' evening
A reminder to all families with children in Year 7 that last night's parents' evening will go ahead next Thursday, 23rd March. There is no need for families to alter anything - the appointments will all go ahead at the allocated times, just one week later.
So, with just a fortnight to go before our Easter school holidays I wish you all happy and peaceful weekends.
Nick House, Headteacher