Industrial action affecting schools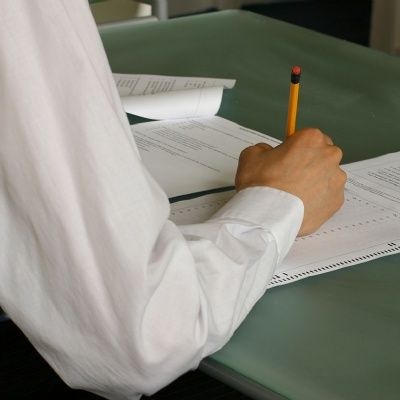 Outlining our plans for next week.
Students of the week
I would like to start by congratulating each of these individuals for everything they have achieved this week. Well done for setting such high standards.
Year 7 - Pooja
Year 8 - Tyler
Year 9 - Abena
Year 10 - Joshua
Year 11 - Simon
Sixth Form - Methul, Paiman and Praise
Industrial action affecting schools - Wednesday 1st February
As I wrote to you last week, next Wednesday is the first school day this term that will be affected by members of the National Education Union taking industrial action. All schools in Sutton, and indeed across the country, are planning for this and protecting the health and safety of our pupils is our first priority. Any decision takes into account the number of teaching staff taking strike action (where we know this in advance) and the subsequent impact on the pupil to staff ratio, as well as the number of staff able to take on additional responsibilities.
I have had to draw up the most likely plan for Wednesday, which uses the most up to date information I have about predicted staffing levels. I understand that this will inconvenience families and that you will want to know how this will affect your child/ren so that you can make any arrangements.
Students in Years 7, 8, 9, 10 & 12 will be educated remotely next Wednesday. Other than any family that we contact individually, pupils in these year groups should not come into school. During the pandemic we developed strong habits for pupils working remotely and pupils in any of these years will have a personalised schedule for that day. They should log on to Frog, our school learning platform, where they will have a variety of video lessons as well as tasks set on the websites (such as Seneca, Tassomai) that we use.
We are working very hard to work out what we can offer our students in Year 11 and 13 who are taking public examinations this summer. While we do know that many of their teachers will not be available we are seeing what we can offer them that will continue to make this a valuable day. I will write separately to those two year groups on Monday. I hope this additional 24 hours will give me more information to be able to offer these pupils the best provision possible.
Please note that the value of free school meals will be transferred to parents for any youngsters in the school on our free school meal list. This will be transferred electronically as we have done in recent school holidays. If there are any problems with receipt of this please contact fsm@greenshaw.co.uk
The proposed building project
Following my letter on 11th January regarding the School Rebuilding Programme, it would be really helpful if you could express your support for transforming our great school for the twenty-first century. Please share your views via our website feedback form here
Wishing you all happy and restful weekends.