Playing the Stock Market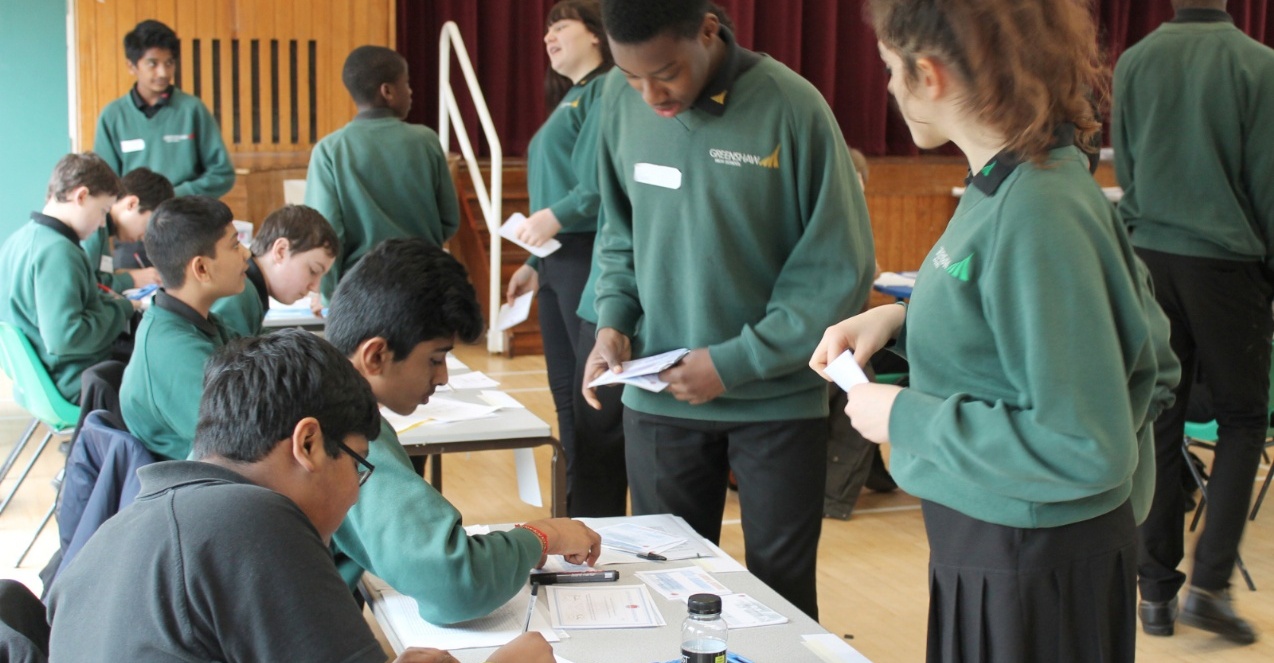 Year 9 enjoyed the Stock Market Challenge last Friday.
The school hall turned into a trading floor last Friday, when seventy Year 9 students took part in the annual Stock Market Challenge. Each team, comprising of four students, started out with the cash equivalent of £15,000. Teams bought shares from 'stockbrokers' and were issued with news bulletins and news flashes throughout the day, which affected share prices. Using brave and risky strategies, the winning team turned their virtual £15,000 into £180,00 by the end of the challenge. The students all enjoyed the day.