Tales of the river bank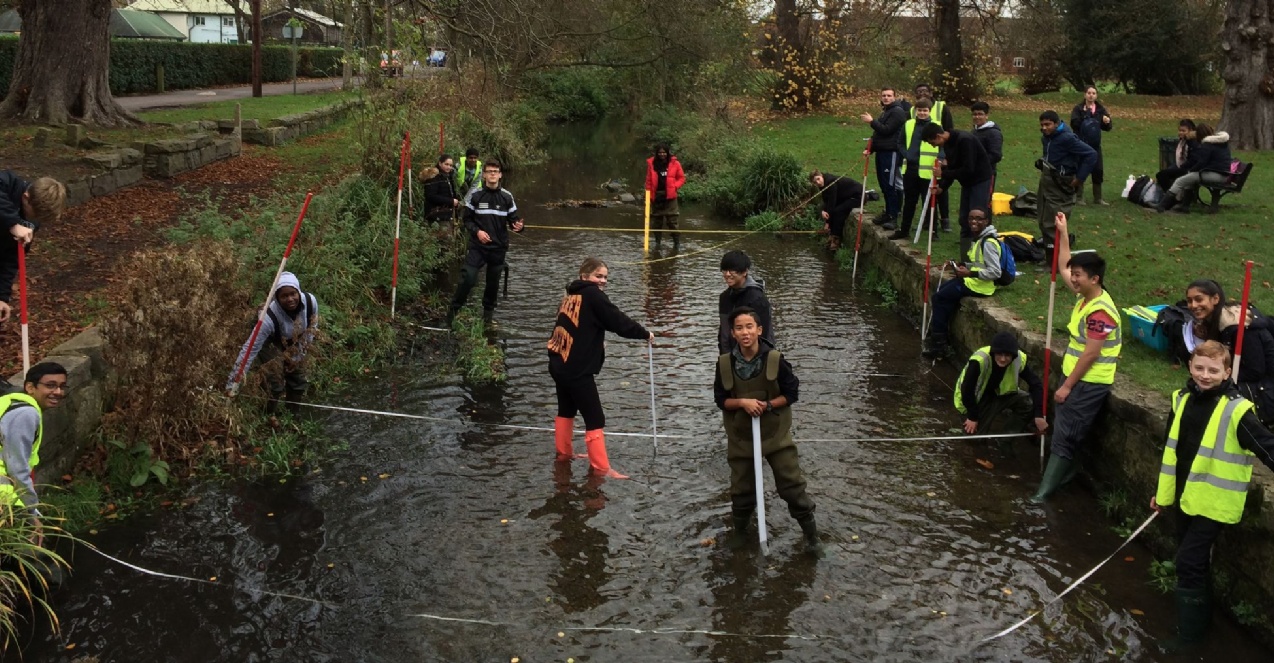 Year 10 geographers undertake river studies.
Our Year 10 geographers recently embarked on a series of field trips to investigate how the River Wandle changes in width and depth as it flows downstream.
These were undertaken as part of their GCSE course, within the geographical applications section, and provides them with the opportunity to gather primary data to investigate an aspect of the physical world.
Students travelled to nearby Beddington Park, where they took measurements at five different sites using a range of geographical equipment such as ranging poles and clinometers.
Some of the students were very apprehensive about wearing the river waders and actually getting into the river. It wasn't long before all students entered into the spirit of the field work and thoroughly enjoyed the experience.
Our thanks go to staff in the geography department who supervised the trips to make them enjoyable and safe.
Mr Cowie, Geography Teacher