We remember...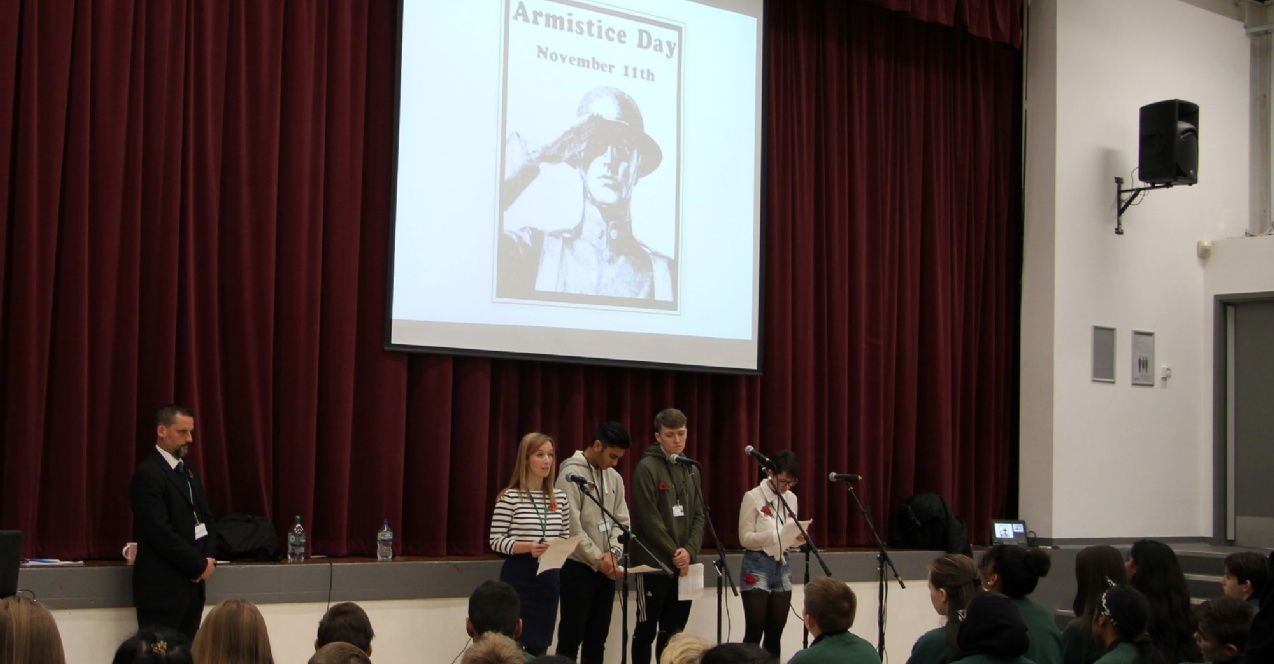 The school held Remembrance Day assemblies last week.
Remembrance Day, which each year falls on the second Sunday in November, is a day when the nation remembers those who have suffered or died in war.
Remembrance Day marks the formal ending of WWI, when Germany and the Triple Entente signed the armistice on the 11th hour of the 11th day of the 11thmonth. However, Remembrance Day is not just for remembering those who fought in WWI, but in the conflicts Britain's armed forces have found themselves fighting in across the globe.
Greenshaw held an assembly for each year group on the theme of Remembrance last week. A minute's silence was also observed.
Whilst war divides opinion, Remembrance Day should unite us all as it reminds us to commemorate those who have shown courage in sacrificing their lives in line with their beliefs. Such courage during war can display itself in many different forms, from the bravery of soldiers putting their lives on the line in service of their country, to those who have chosen not to fight for reasons of conscience. We owe a debt of gratitude to all such individuals as their decision to stand by their beliefs has contributed to global change.