Collaborative team building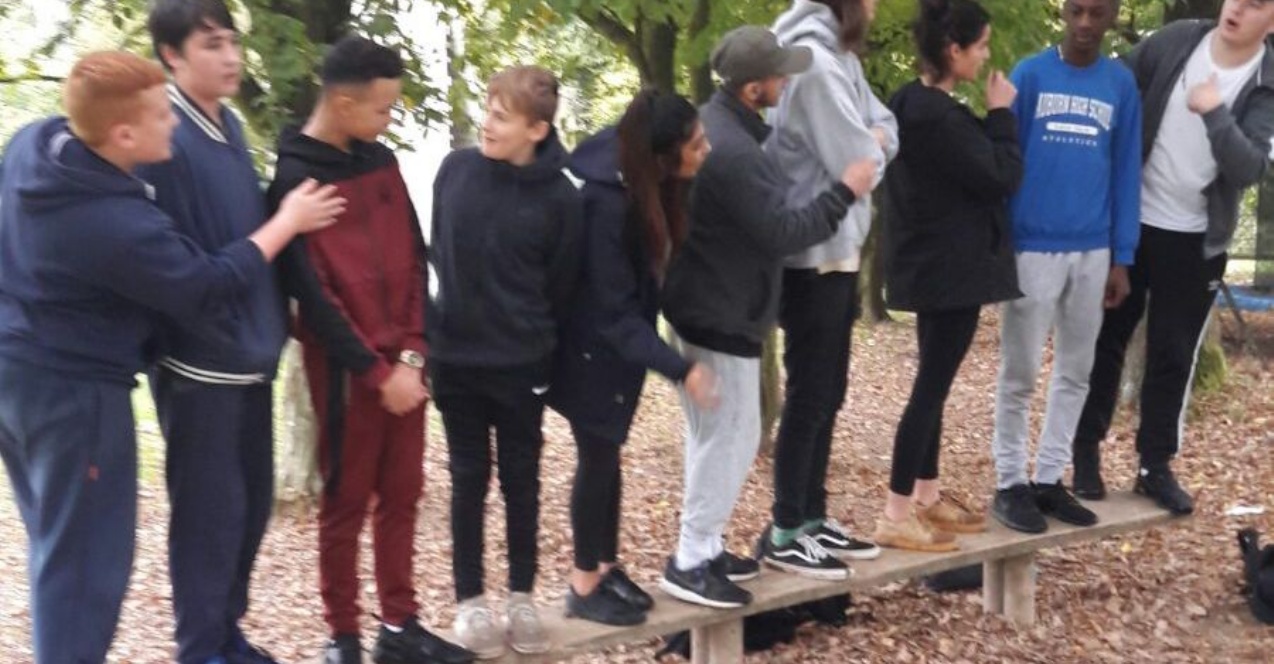 Teambuilding at Blackland Farm.
On Monday 9th October, selected groups from Years 10 to 13 participated in a day of training and team building at Blackland Farm in East Grinstead. The excursion was organised by National Collaborative Outreach Programme (NCOP), which aims to widen participation in higher education for young people from areas that do not historically boast high figures of students in higher education.
Greenshaw students engaged in this day of activities together with students from Carshalton Boys and Carshalton Girls. The students were grouped with counterparts from the other schools deliberately to test their ability to assimilate within a group and challenge them to forge team spirit with unfamiliar faces.
Over the course of the day, the students participated in four different survival activities that lasted about 90 minutes each – abseiling, rope climbing, lighting fires and teamwork tasks. After initial apprehension, the students eventually gelled by the second activity and were tackling challenges with verve and intelligence alongside their new peers. Though the physical tasks such as climbing and abseiling were daunting propositions, it was the fire and team building tasks that significantly tested the students' mettle as, within a team, the cost of an individual mistake was to the entire group.
All in all, the students enjoyed the experience immensely, and gleaned valuable lessons which will stand them in good stead in their future endeavours.