Students celebrate excellent A level results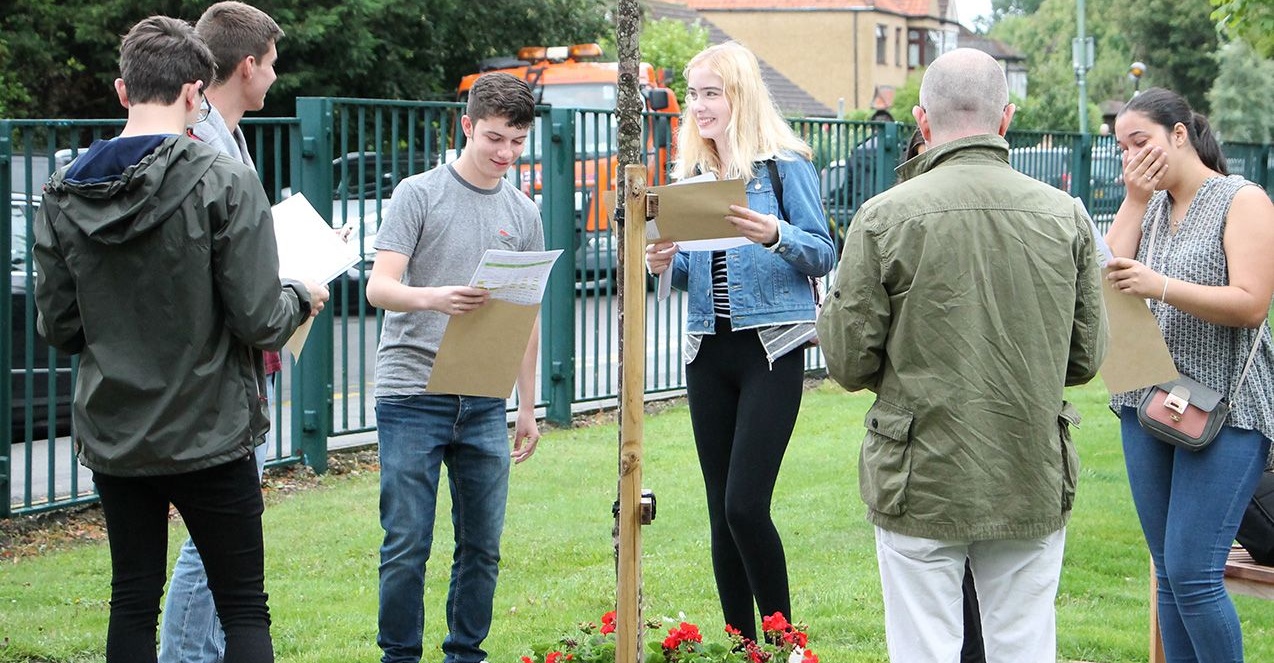 These results show the consistently high performance of our sixth form students.
Sixth form students at Greenshaw High School have achieved another excellent set of A level results this year. Once again, these results show the consistently high performance of our sixth form students with 28% of grades at A*/A, 54% of the grades A*/B and 79% A*- C. This year's results are up on the very good results of last year and are close to our best ever results. The number of A* grades in 2017 is almost double the number from 2016 with 53 A* grades or one in ten grades now being an A*. Over half of these were awarded in the art and design suite of subjects.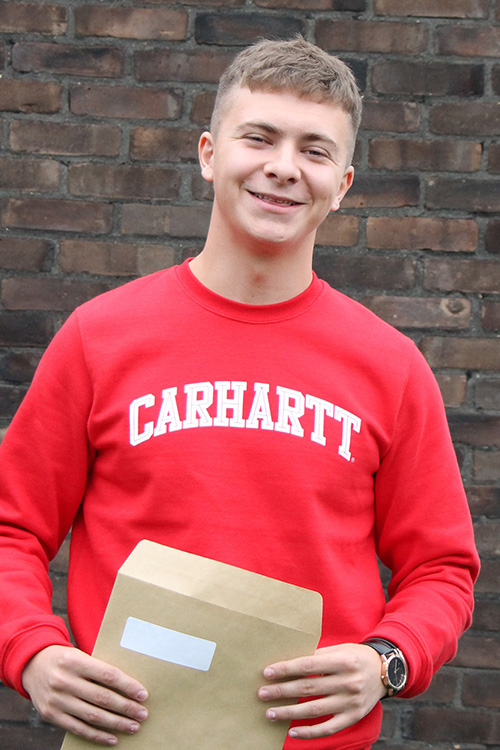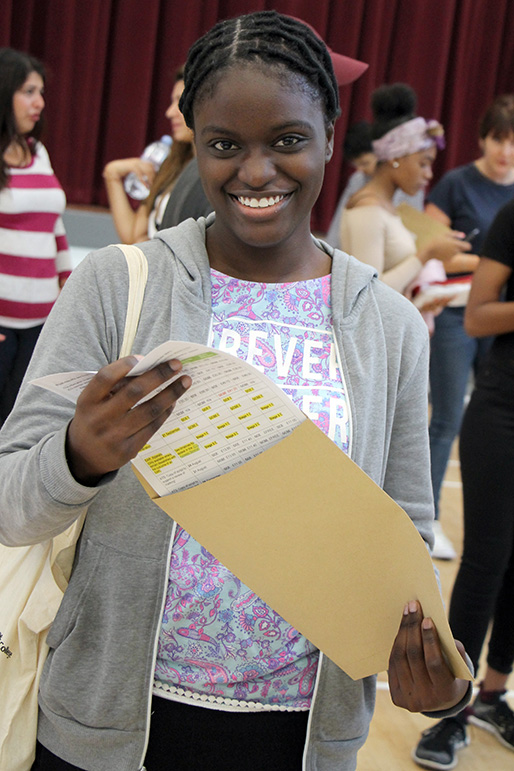 There were some exceptional individual achievements. Two students achieved straight A* grades with head boy, Joseph Cullen, achieving his in mathematics, physics and further mathematics, and Chloe Moat achieving hers in art, photography and fashion.
Sam Newcome and Amelia Nakimuli studied four A level subjects and achieved A*A*AA and A*AAA respectively. Sam has an offer from Bath to study mathematics and Amelia will take up her place at Imperial College London to study Biomedical Engineering.
A number of students transferred to our school at the end of Year 12 to improve their grades and all did extremely well. Aditi Mukherjee achieved three A grades and an A* in her EPQ and will study medicine at St George's.
Healthcare remained a popular choice, with Samantha Mills (ABB), Mohammed Rehman (A*AA), Megan Jegardson (AAA) and Gloria Boayke (A*AA) given places on competitive medicine courses and Sophia Henlon (A*AA) will be studying physiotherapy. Daisy White was also a place at King's College, London, to study medicine having taken a gap year.
Particular mention should be made of the students below who achieved at least 3 A*/A grades:
Rashida Denbow AAA Law and Sociology Warwick
Ciara Harrison-Gadsby A*A*A Cognitive Psychology East Anglia
Yulia Huang A*AA Mathematics and Economics LSE
Jordan Kippax A*AA Art Foundation Epsom College
Luke Martin A*AA Biochemistry Southampton
Josh Pears AAA Accounting & Finance Bristol
April Pinson-Roxburgh A*A*A English Language and Literature Birmingham
Jess Watts A*A*A English Literature East Anglia
Ella Wignell AAA Theatre and Film Bristol
Miss Lisa Buchanan, Head of Sixth Form, commented, "We could not be more proud of our students. We have continued to support our students, the majority being the first generation to go to higher education, to gain places at some of the most prestigious universities in the country."
Mr Nick House, Headteacher, added, "We are absolutely thrilled with another set of outstanding results. These reflect the motivation and commitment of our staff, students, and parents. This is particularly pleasing in a year that many of these exams have been sat for the first time. Without a wealth of past papers and previous experience to rely on, these achievements become even more impressive."
Any students looking to join Year 12 or Year 13 at Greenshaw High School can email 6thform@greenshaw.co.uk for further information.