Celebrating student success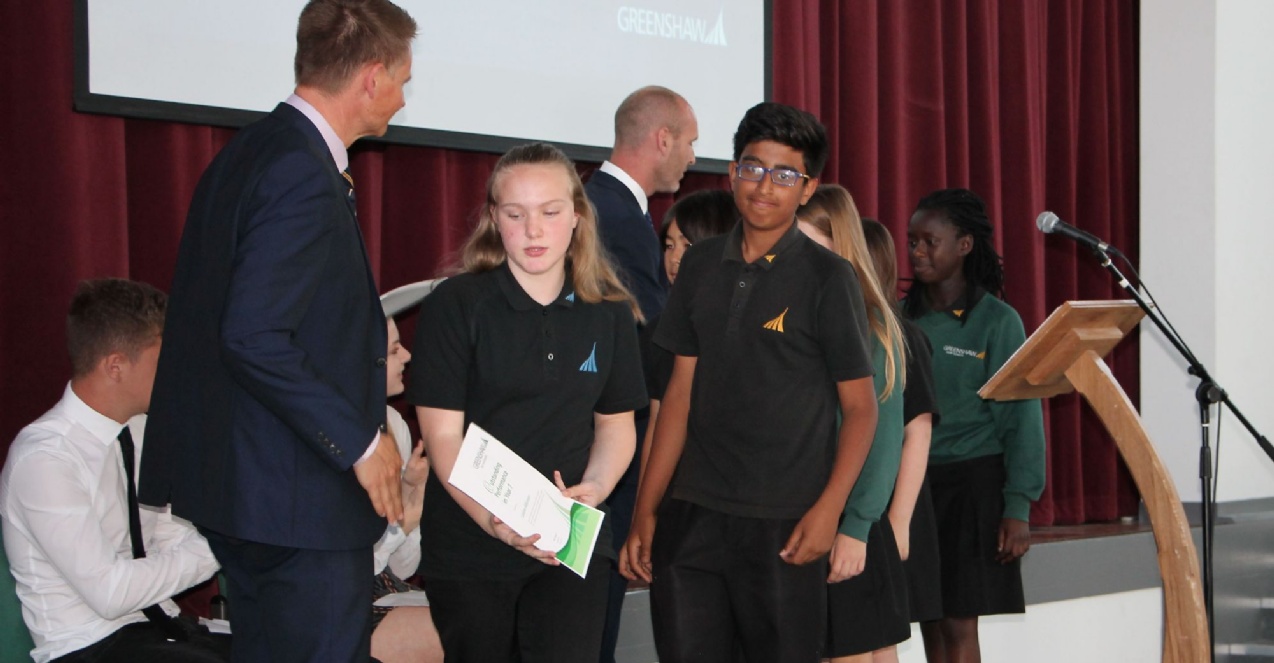 Greenshaw hosted the annual awards evening on Thursday.
Greenshaw celebrated with its students on Thursday evening at the annual Greenshaw Awards Evening.
On Thursday 13th July, over one hundred students from all year groups gathered in the newly refurbished school hall to celebrate their academic and community achievements.
Henry, in Year 8, gave a wonderful musical introduction on the piano whilst the audience were arriving and settling into their seats.
Headteacher, Mr House, welcomed students, families and staff, highlighting the superb qualities for which students were being recognised. Our Head Boy and Head Girl, Joe and Alice, hosted the evening. Heads of Year presented students in Years 7 to 11 with their diplomas and subject awards. Diplomas of Achievement are awarded to students in Years 7, 9 and 10 for their excellent attitude to learning in all subjects in their school reports during this academic year. Subject awards are awarded to individual students in Year 8, 11 and 13 for their outstanding commitment to learning in individual subjects and are nominated by Heads of Department.
The programme included an engaging performance of We are Young by the Greenshaw Singers, which was arranged and conducted by Mr Doherty.
Mr House presented a special award to Emily in Year 11 for her outstanding work ethic and commitment to the community, both inside and outside of school. The other special awards were presented at the end of the ceremony to Jade, Indip, and Samantha for some truly inspiring achievements. The community cup was awarded to Jade by Head of Year 10, Ms Radwan, for her focus of supporting various communities, locally, nationally and globally. Indip received the John Fuller Achievement Award from Mr Mirtschin, Deputy Headteacher, for his outstanding attainment of A* grades at GCSE. Indip also gained an A* in A level Maths alongside his GCSEs. Samantha received the Headteacher's Award from Mr House for her remarkable work ethic, academic achievements and commitment to many programmes and initiatives which demonstrate her range of ability and talents.
Mr House concluded the event with congratulations to all students and thanks to parents, carers and staff who made such significant contributions to support students.