Letting music do the work...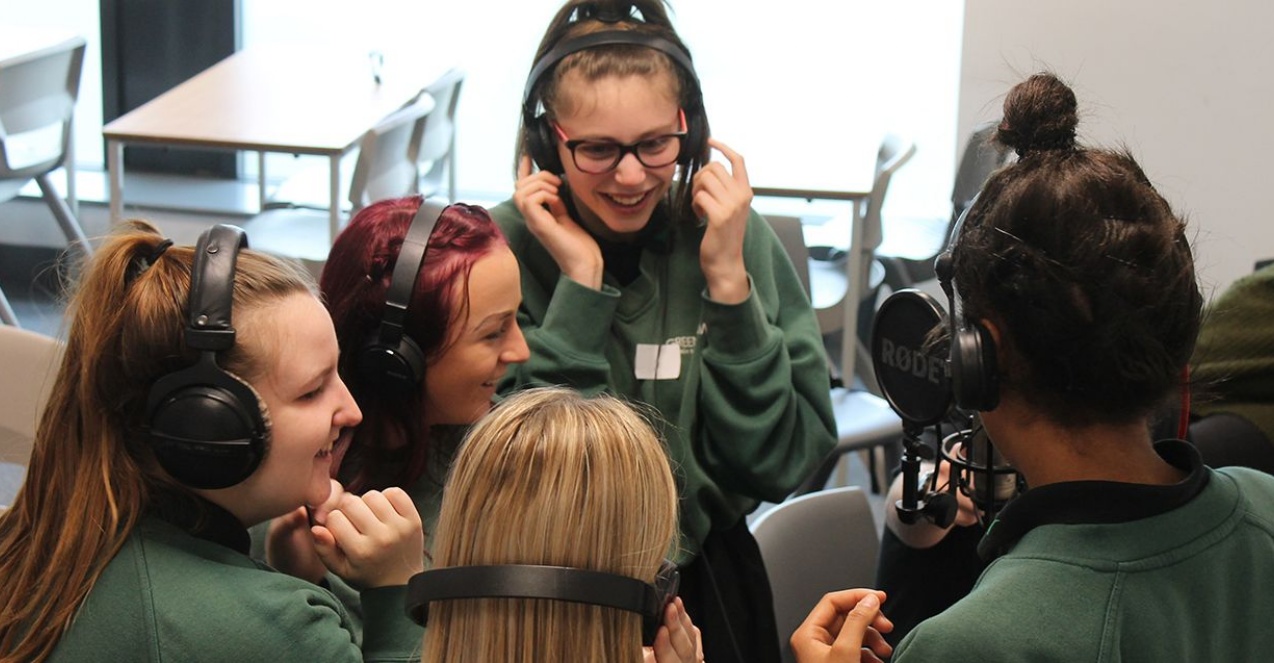 Students use music to aid their GCSE revision.
Some of our Year 10 and 11 students were recently involved in a 'Rewise' learning music workshop called LearnThruMusic, provided by the Prince's Trust.
Students used quotations from Macbeth to compose songs to aid their learning and revision. These were recorded and the students can access them, along with other learning resources through music aids from the company's website.
This workshop saw our young people working together to compose and perform their songs, with some outstanding solo and group performances, building confidence in themselves and their learning. Both year groups learnt valuable new skills for revision and were motivated to apply these to all areas of the curriculum.​