Map your Future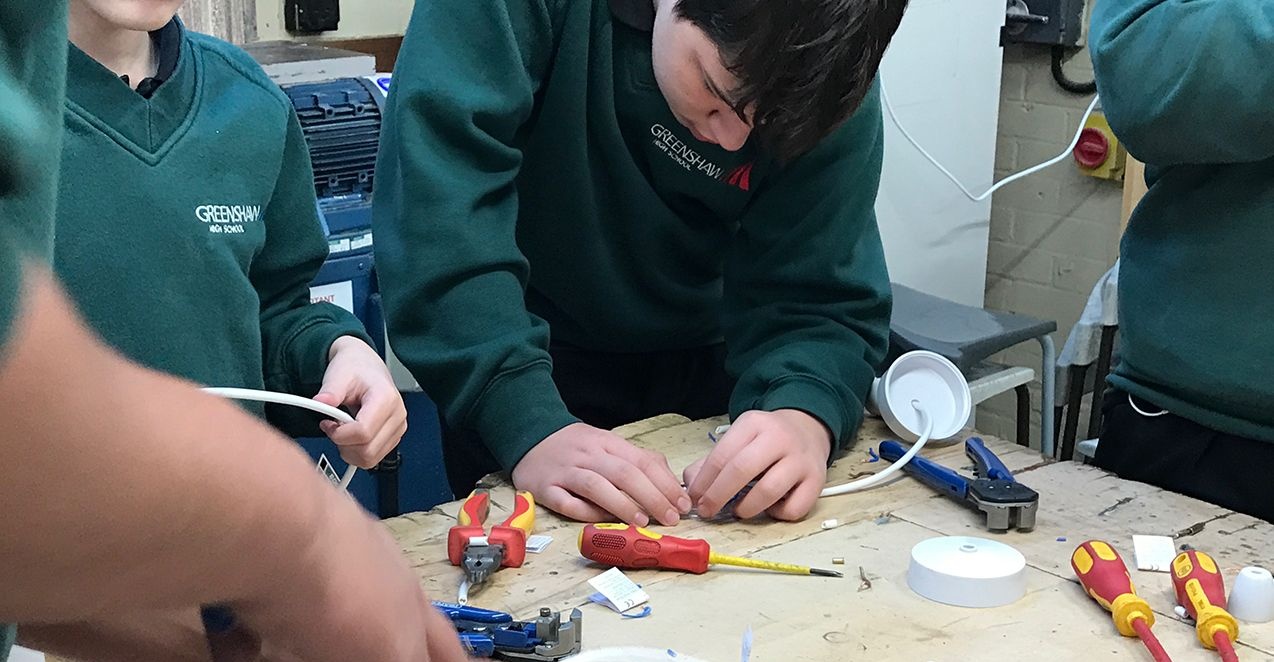 Students recently enjoyed an inspirational day off timetable.
Greenshaw students in Years 8 to 12 enjoyed an inspirational day off timetable on Wednesday 9th November.
Students from Year 9 to 12 took part in forty informative workshops aimed at firing their imaginations as to what their futures could hold. Practical workshops in construction (plumbing, electrics, gas, bricklaying and carpentry), as well as media, hair and make-up, gave students a taster of what they might study in further education. Local employers Mazars LLP and Thales Engineering and Technology inspired our potential accountants, engineers and analysts. Whilst guests from universities including King's, Imperial, Southampton, Cardiff, Brighton and Sheffield raised aspirations, informing students of the vast array of courses in higher education.
Touring the Future Pathways room, students gathered facts from potential destinations ranging from specialists such as Sutton District Training, Access to Music and Plumpton College as well as over twenty universities.
Year 8 students started planning their futures by visiting an option choices subject fair in addition their speed careers session. Speed careers runs along the lines of speed dating with our guest volunteers talking to small groups of students about their job or career for a few minutes; the students then move around and talk to another guest from a different career pathway.

External guests came from a range of different professions including architecture, journalism, banking, engineering, law and the NHS. Our visitors this year were particularly impressed by our student's behaviour and the thought they had put into their questions as can be seen by their comments:

"I was impressed by the behaviour of the students and it was pleasing to hear a number wanting to be design engineers."

"Thank you for today, it was a brilliant morning with very well behaved year 8 students and excellent questions asked!"

"Thank you for inviting me to take part in this event, it was very interesting. Some of the children asked quite challenging questions which I had to think really hard about to answer. I would be very happy to take part in future events."

We are very grateful for the support of all our guests – without whose support events such as this could not happen.