Sun shines for bronze hikers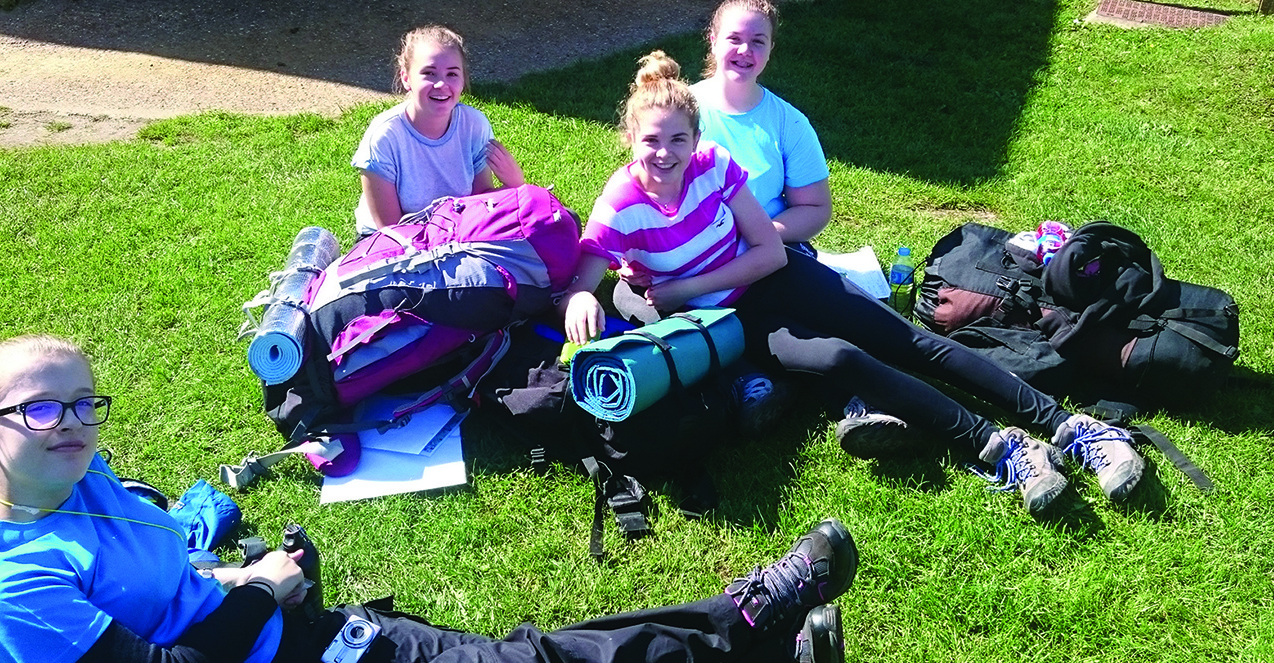 Our Year 11 Duke of Edinburgh hikers enjoyed a sunny weekend.
Year 11 Duke of Edinburgh participants for the Bronze Award spent a sunny weekend in September practising their hiking, cooking and camping skills.
Spirits were high throughout and the groups overcame every challenge with enthusiasm and great team work. They hiked about 10km each day across the Surrey Hills. On the Saturday night they all survived the drop in temperature and the attack of the mysterious 'Beast of Bentley Copse' (as the group called it).
The morning of the second day was spent further perfecting their map-reading. All groups made it to the finish smiling and some even had enough energy to run the final section. They are now well-prepared to tackle their next expedition in April.