Raising mental health awareness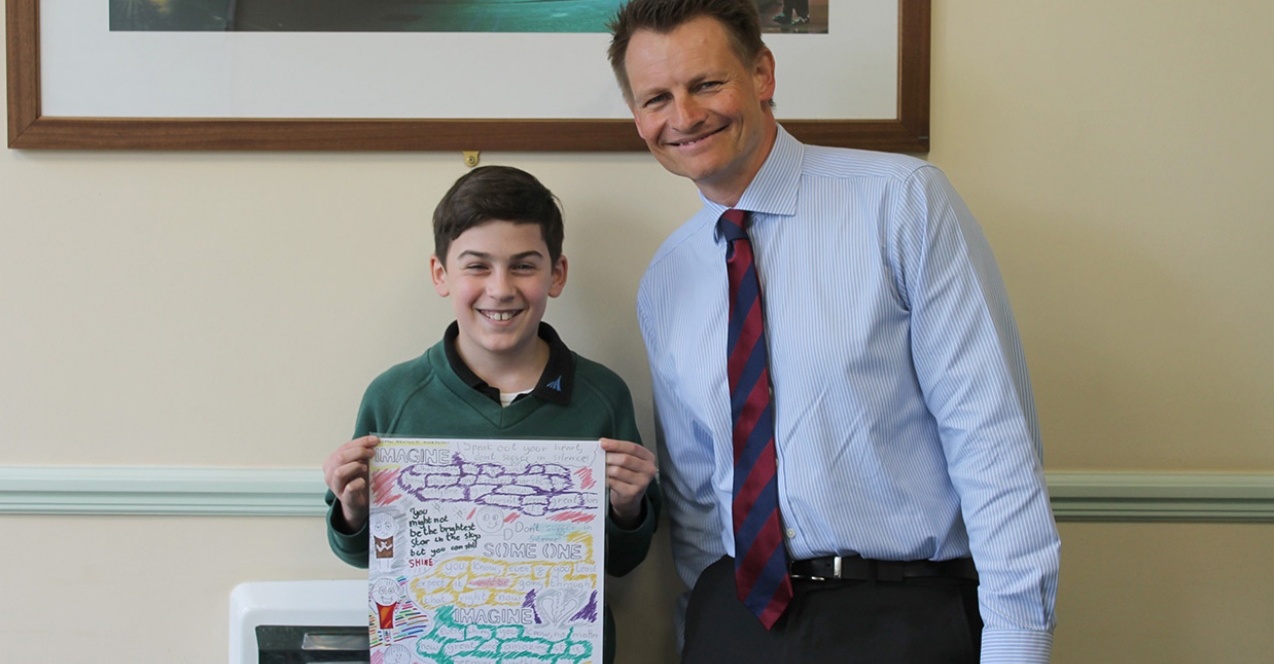 Year 7 student wins poster competition.
In conjunction with Mental Health Awareness Week 11 to 17th May, Head of PSCHE, Miss Webb and Miss Reeves from The Junction, held assemblies about breaking down the stigma and raising awareness of mental health, including where to go to get support.
A competition was held to design a poster to highlight mental health issues. Daniel's poster was outstanding and won the competition. His poster has been reproduced and will be placed in every tutor group room and around the school in order to encourage everyone to talk about mental health and seek the right support if they need it.