More November matches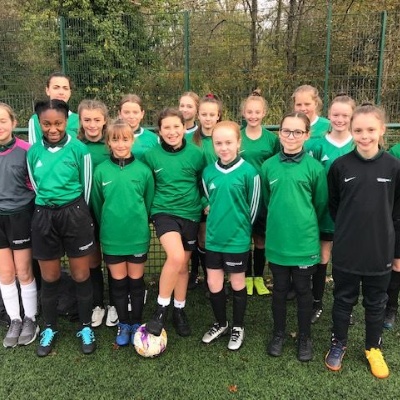 Our latest fixture results...
Football:
​The under 13 girls' football team took part in a six-a-side football tournament yesterday, run by AFC Wimbledon at Tooting and Mitcham FC. The girls all played extremely well, despite some tough competition and narrowly missed out by a one goal difference on a place in the quarter finals. Emelia was top scorer for one team and Irem took the title for the other. Well done to all involved.
The Year 8 football team beat Overton 5-2.
Our under 12 girls' football team are starting to come together as a great team and beat St Philomena's 3-2.
Netball:
Year 7 netball team beat Glenthorne 2-0.
Year 8 netball team beat Glenthorne 4-2.
Basketball:
Year 8 basketball team beat Carshalton Boys 25-18.
The Sixth Form basketball team narrowly missed out on a win for their first game of the season against Carshalton Boys 30-28.
Well done to all students involved.