School apps
We now have dedicated school apps at Greenshaw High School.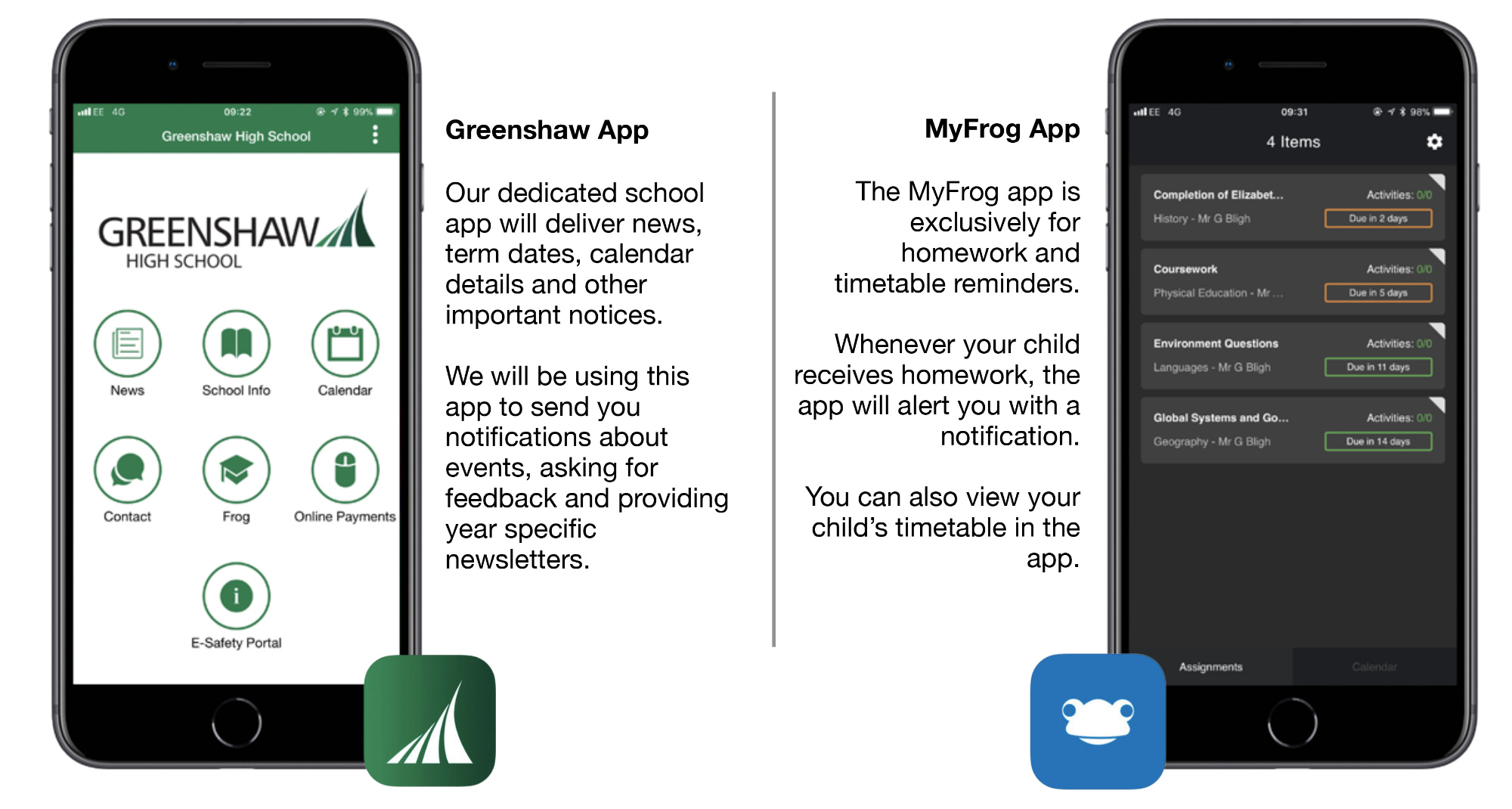 You can download the apps via the Apple App store or Google Apps (depending on which device you are using). Please click on the relevant link below.
MyFrog app
Greenshaw app
REGISTERING ON THE GREENSHAW APP
For the school to contact you through the app, there is a facility for parents to register in the app.
To register, download the app and then open it for the first time. At this stage you can 'Allow' notifications.
Tap on the vertical dots in the top right-hand corner of the app screen and select 'Sign Up'.
For security, you will be asked to input our unique school access code. All parents have been emailed this code, but if you haven't received this email, please contact Mr Bligh using the email address below.
You will then be asked to provide a valid email address and create an account. This ensures that only parents and relatives known to the school can register and we can securely publish information, which can only be viewed by parents. Once you are registered, the school can communicate directly with you using a notification system.
MYFROG APP
The video below will give you information about the the MyFrog app.
We hope you find these apps useful, but if you do have any issues or suggestions, please contact Mr G Bligh, iLearning Co-ordinator at gbligh@greenshaw.co.uk.