Visit to the Big Apple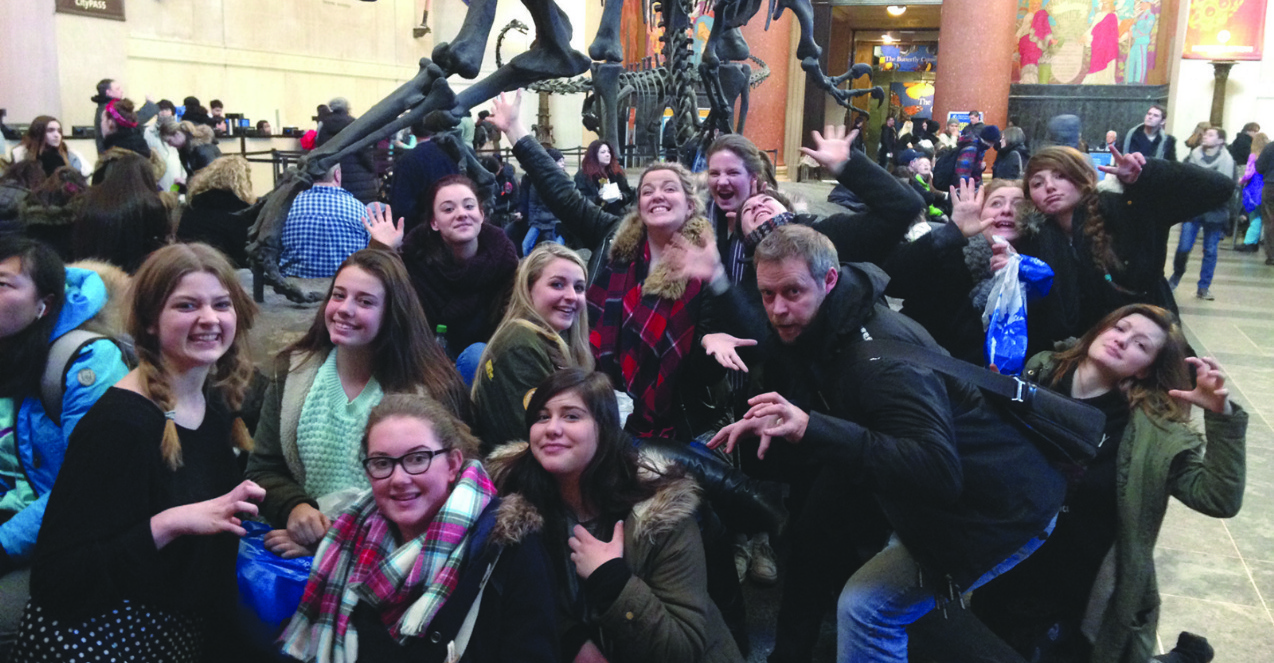 Drama students enjoyed a trip to New York.
Year 11 and 10 students from Greenshaw were fortunate to experience a drama and theatre studies visit to the Big Apple. Students went to explore the theatrical capital of the world as part of their GCSE Drama course.
On the first day students took a cruise along the Hudson River to view the famous landmarks of the Statue of Liberty and Ellis Island, where they were able to take some fantastic photographs. They visited Wall Street to see where the Stock Exchange and Federal Reserve Bank are situated, and had a photograph taken with the famous Wall Street Bull. Students had the opportunity to see the new Freedom Tower and took time to reflect at the memorial gardens at Ground Zero.
The next few days took the students on a whirlwind tour of New York City. Students enjoyed actor training classes at Pearl Studios. They then went up two of the highest skyscrapers in New York, to the top of the Rockefeller Centre and then the following day the Empire State Building. One of the most exciting places visited was Times Square, where students were mesmorised by its huge screens and lively atmosphere. They also experienced a Broadway show, 'Les Miserables', which was incredible.
The group also enjoyed sightseeing in Soho, Little Italy and China Town. Shopping in New York was a memorable experience, especially down Fifth Avenue with its very expensive designer shops. Students explored Central Park which looked beautiful in the snow, where a few snow balls were thrown at Mr Butcher!