Top civil servant visits Greenshaw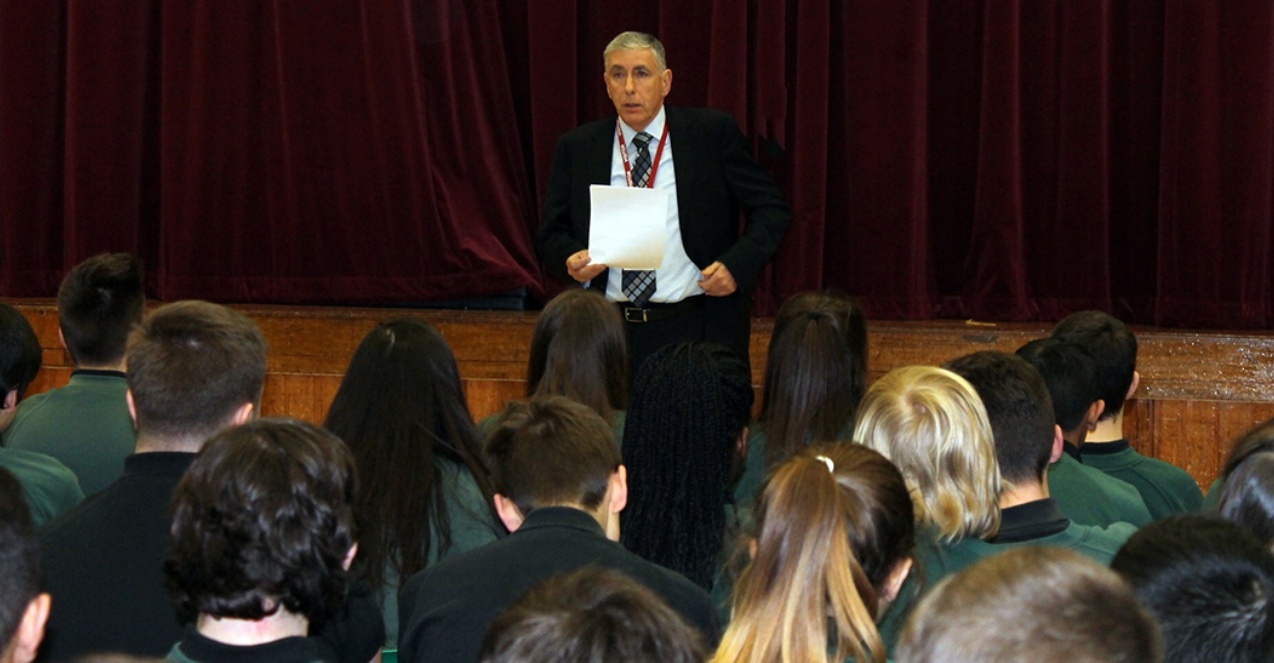 Top civil servant visits Greenshaw to motivate Year 11 students
Retired top civil servant, Sir Brian Bender, visited Greenshaw today to speak to Year 11 students who wish to continue their education into sixth form and university.
He gave the students a brief insight into his career, from his education at a local state school and university, to his place at the top of the Civil Service, where he worked with two of our prime ministers and rubbed shoulders with heads of state.
He said that his career had been extremely interesting and great fun. One of the memories which he shared with students was when he was going abroad as part of the Prime Minister's retinue, he travelled in the motorcade through busy London streets with police outriders and then on to a private RAF plane.
He pointed out that there is no glass ceiling in the Civil Service of today. "Although there are still many issues with equality within our society, the Civil Service is about as good at it gets. There are many women now in the top jobs."
He gave the students some sound advice: "As you think about what you are going to study at sixth form and university, don't just think about the subject – think about what motivates you and interests you. Take opportunities to explore what you can do – when I did that doors started to open up to me.
"Set your sights high. Just because no-one in your family has ever been to university it doesn't mean that you can't. Work out what you want to do and be ambitious and work hard toward those goals. Finally – work hard at your exams. You have to apply yourself and take every opportunity that is offered to you. You can create your own luck."
He added that universities often look at what students do outside school. "In general your prospects at university and in employment will be helped by, most importantly, how you do in your exams but also the skills which you develop in a broader interest outside the classroom.
Greenshaw contacted Sir Brian through Speakers for Schools, an organisation which helps to create a dialogue between students and leading figures from backgrounds such as science, the arts, politics, business and journalism. It is an opportunity for speakers to share insights and spark the imagination of young people.
Sir Brian was a Permanent Secretary for nearly ten years at the Department of Business, DTI and DEFRA. He also served twice in the UK Representation in Brussels. He is currently Chairman of the London Metal Exchange, Chair of Honda's European Communications and Consultation Group, a trustee of Lloyds Register Foundation and a member of the Offshore Advisory Committee of Mainstream Renewable Power.