Basketball stars!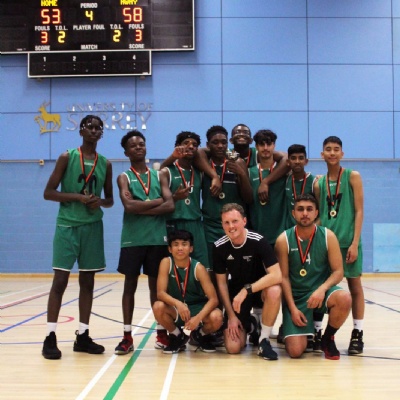 Congratulations to the U16 basketball team...
The Year 11 basketball team won the under 16 Surrey Basketball County Cup on Friday 15th March at Surrey Sports Park in Guildford. The boys beat Coombe Boys' School 58-53 in the final.
They are playing Richard Challoner School at Greenshaw this afternoon for the county league title, tipping off at 4.00pm.
Mr Johnson, PE Teacher and Head of Year 10, said: "The boys are a real credit to the school in terms of their skill and attitude."
Our huge congratulations go to the team. We are eagerly waiting to see how they get on this afternoon...