Exploring the wonders of Ancient Rome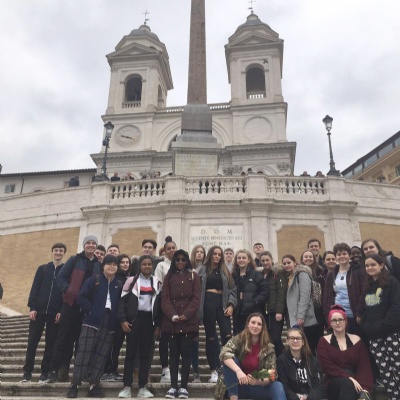 Classics students enjoyed an action packed visit to the Eternal City.
In February half term, a group of 29 students from Years 9 to 13 visited The Eternal City to explore its historical and cultural wonders.
The group had an action packed four days, which they spent visiting important sites such as the Colosseum, the Forum and Vatican City.
The trip represented a rich opportunity to imagine life in Ancient Rome and a chance to marvel at the artistic and architectural triumphs of this remarkable city. The only thing that could distract us was the irresistible gelattos on offer on every street corner.
Mr Hadley, Classics Teacher