Through the Decades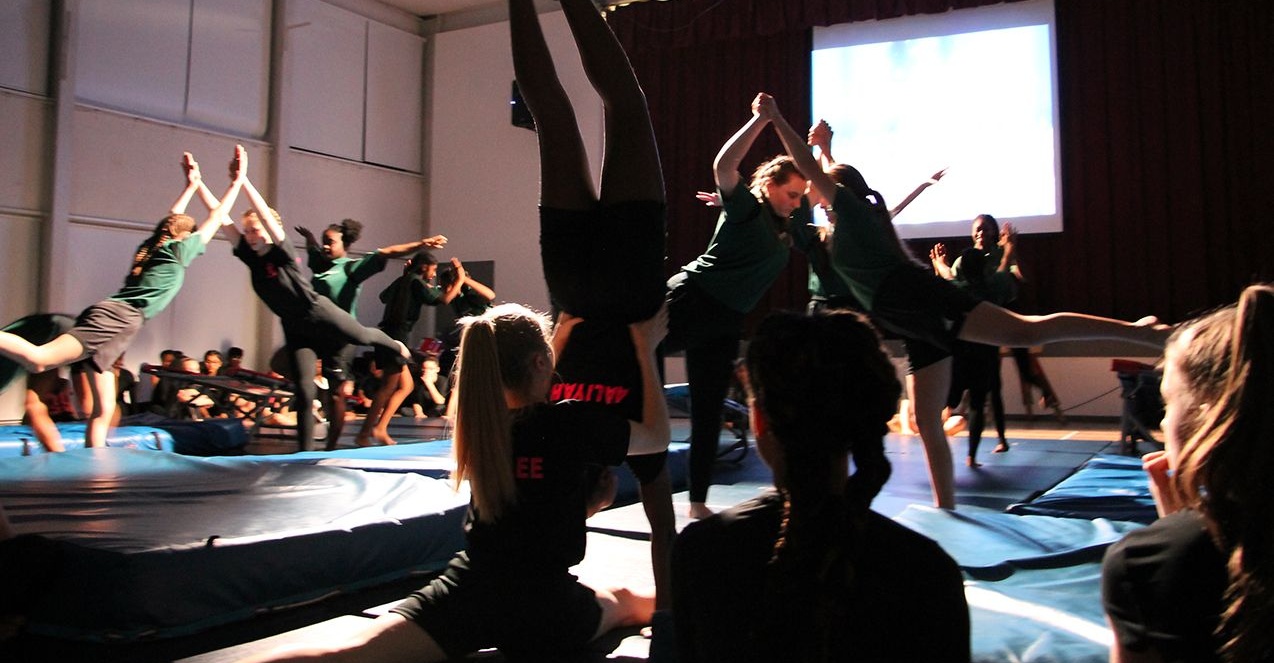 Students from Years 7 to 11 give stunning gym and dance performances.
On Tuesday 5th and Wednesday 6th December, over 150 students from Years 7 to 11 took part in an action packed gym and dance display. This year, the theme was Through The Decades, with all numbers using music from different time periods, including Blame it on the Boogie, Dreamgirls, Born to Hand Jive and Allstar.
In the first act, students displayed their gymnastic skills, with floor, trampette and vault pieces performed with great focus and determination. The second act saw dances performed in a variety of styles, including strong performances from the GCSE dance cohorts.
A massive congratulations to all students for their hard work and effort in preparing and performing in this event, the dance and PE departments are very proud of the fantastic display they produced.
Miss Izzard, Head of Dance