Winter games morning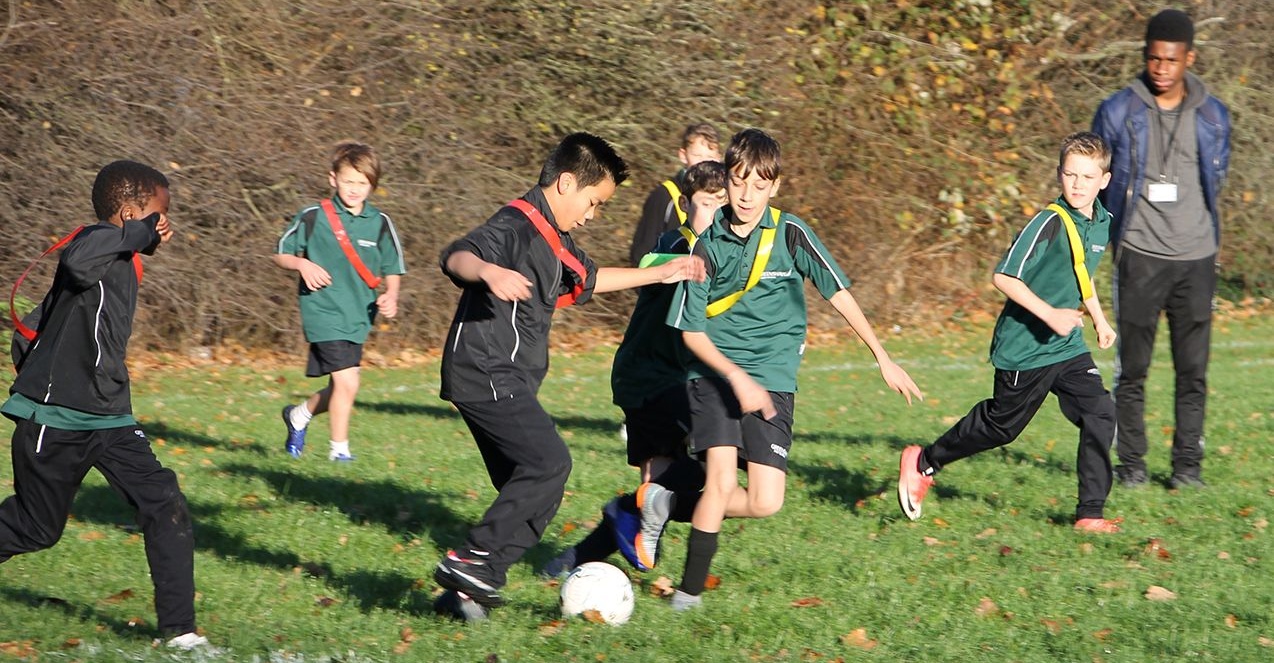 Year 7 took part in our annual games morning last week.
On Thursday 23rd November, all students from Year 7 participated in our annual winter games morning.
Students took part in a variety of events from gym and dance, football, netball, handball, basketball and football. Students thoroughly enjoyed the morning, despite the chilly weather and all demonstrated excellent team work skills.
It was great to see how teams put together from a mixture of tutor groups worked together to successfully gain points for their house team. The event was run by our Year 12 sports leaders, who did a fabulous job despite it being their first big event.
The overall winners on the morning were Red House, so congratulations to all involved.
Miss Armstrong, PE Teacher