Greenshaw welcomes Danish visitors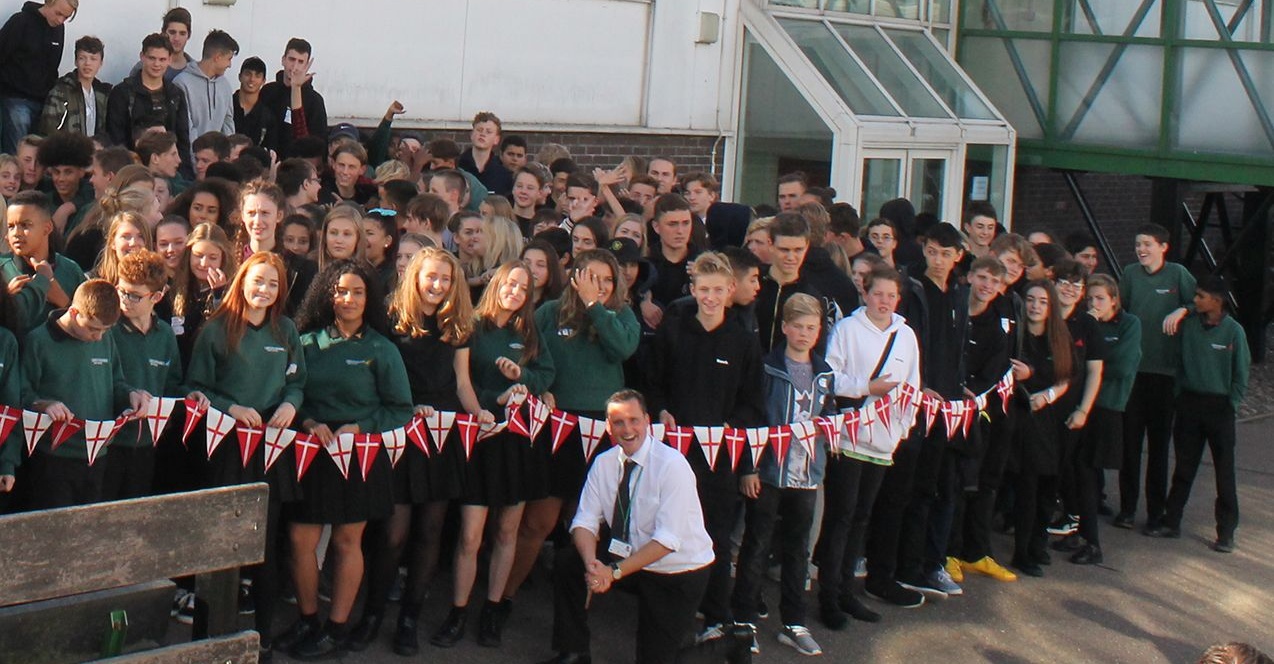 Our Year 10 students hosted 100 Danish guests on Tuesday.
On Tuesday 11th October, Greenshaw High School was delighted to welcome 100 students and staff from Denmark. They were visiting London as part of their final year programme before changing schools at 15/16. The guests came from Bagsvaerd Skole in Gladsaxe, a suburb of Copenhagen that is twinned with the London Borough of Sutton.
A full day's activities saw students paired up with their European counterparts to discuss the different school systems, some outstanding presentations in English from our Danish guests, and some group work centred on European identity and culture, and of course, the EU.
Although a lot of experiences were exchanged, as well as social media addresses, my favourite comments when asking students what they learnt were "The English are very friendly," "the English students are hilarious," and "Danish students can take so much responsibility." Greenshaw's Year 10 students excelled themselves in representing their school and nation, and I am very proud of them. We look forward to strengthening our links with Denmark and other schools internationally in the future.
Tom Ferguson, SMSC Co-ordinator