Students CELEBRATE ACHIEVEMENT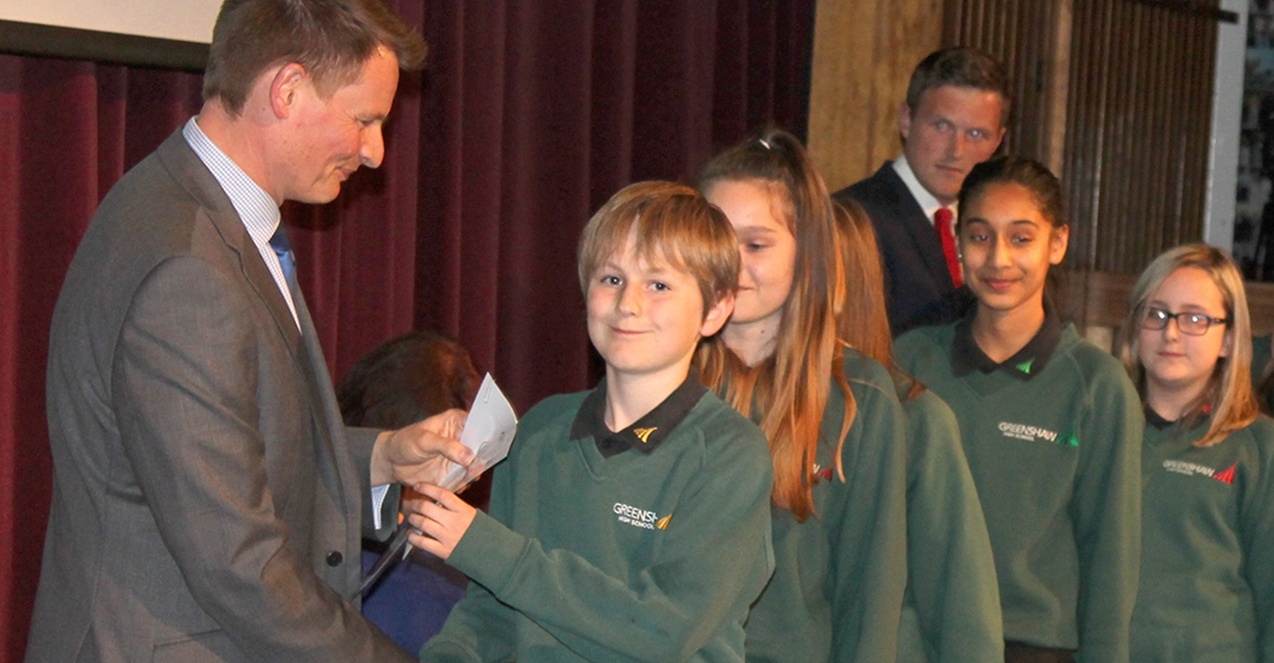 The Greenshaw awards evening took place last night.
On Wednesday 6th May over one hundred students from all year groups gathered in the school hall to celebrate their academic and community achievements.
Mr House, headteacher, addressed students, families and staff, highlighting the superb qualities for which students were being recognised. Year 13 students read citations for Year 8 and Year 11 students for the first time in the history of the event.
The programme included a magnificent performance of Hold Back the River by the Greenshaw Choir, conducted by Mr Doherty. The special awards were presented at the end of the ceremony to Shania, Cameron and Amrita for some truly inspiring achievements. Students and families joined staff for refreshments following the event.