Greenshaw High School Open Evening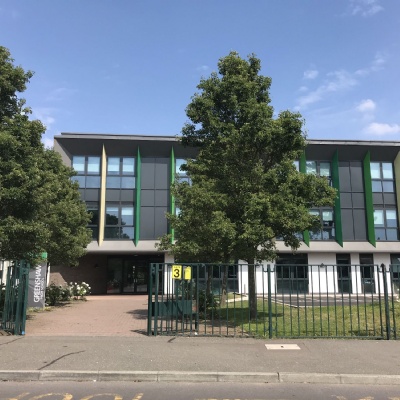 Thursday 26th September 2019, from 5.30pm until 8.30pm.
Headteacher, Mr House, extends a warm invitation to prospective parents and pupils to the Greenshaw Open Evening on Thursday 27th September, from 5.30pm to 8.30pm
The Headteacher will speak at 5.45pm, 6.15pm, 6.45pm and 7.15pm. There will be a series of admission presentations held in the Sixth Form Centre at 5.45pm, 6.30pm, 7.00pm and 7.30pm. (Visitors can go straight into the admissions presentations through the sixth form entrance.)
If you are unable to attend the Open Evening, our school prospectus will soon be available on our website here. Admissions information can be found here.
Unfortunately, for health and safety reasons, there will be no parking available on site. We ask that visitors please park with consideration for our neighbours. Parking enforcement officers will be patrolling the local area.
Open mornings
We are also holding two open mornings (by appointment only), on Monday 30th September and Tuesday 1st October at 9.00am. Please email: info@greenshaw.co.uk for more information or to book your place.
Information for students and families of current Greenshaw students
On Thursday 26th September, we will be closing the school early at 1.25pm in order for us to prepare for the Greenshaw open evening. There will be no spilt lunch that day; all students will have period 4 at 12.15pm. Students will then go straight from period 4 to their afternoon registration. Lunch will be available in the dining hall for those students who wish to stay for it.

On Friday 27th September, there will be a late start. There will not be a period 1 lesson, but students will be expected in morning registration at 9.30am.