Examination results
Greenshaw celebrated outstanding A level results and good GCSE results in 2017, with a significant number of students achieving the top grade of A*.
Greenshaw emphasises excellence for all: within an atmosphere of success every student is challenged to reach ever higher levels of attainment.
At A level, results in 2017 demonstrated the consistently high performance of our sixth form students, with 28% of grades at A*/A, 55% of the grades A*/B and 79% A*-/C. This year's results are up on the very good results of last year and are close to our best ever results. The number of A* grades in 2017 is almost double the number from 2016, with 53 A* grades or one in ten grades now being an A*. Over half of these were awarded in the art and design suite of subjects
There were some exceptional individual achievements. Two students achieved straight A* grades with head boy, Joseph Cullen, achieving his in mathematics, physics and further mathematics, and Chloe Moat achieving hers in art, photography and fashion.
Sam Newcome and Amelia Nakimuli studied four A level subjects and achieved A*A*AA and A*AAA respectively. Sam has an offer from Bath to study mathematics and Amelia will take up her place at Imperial College London to study Biomedical Engineering, Oliwia Geisler achieved AAA and is taking a gap year.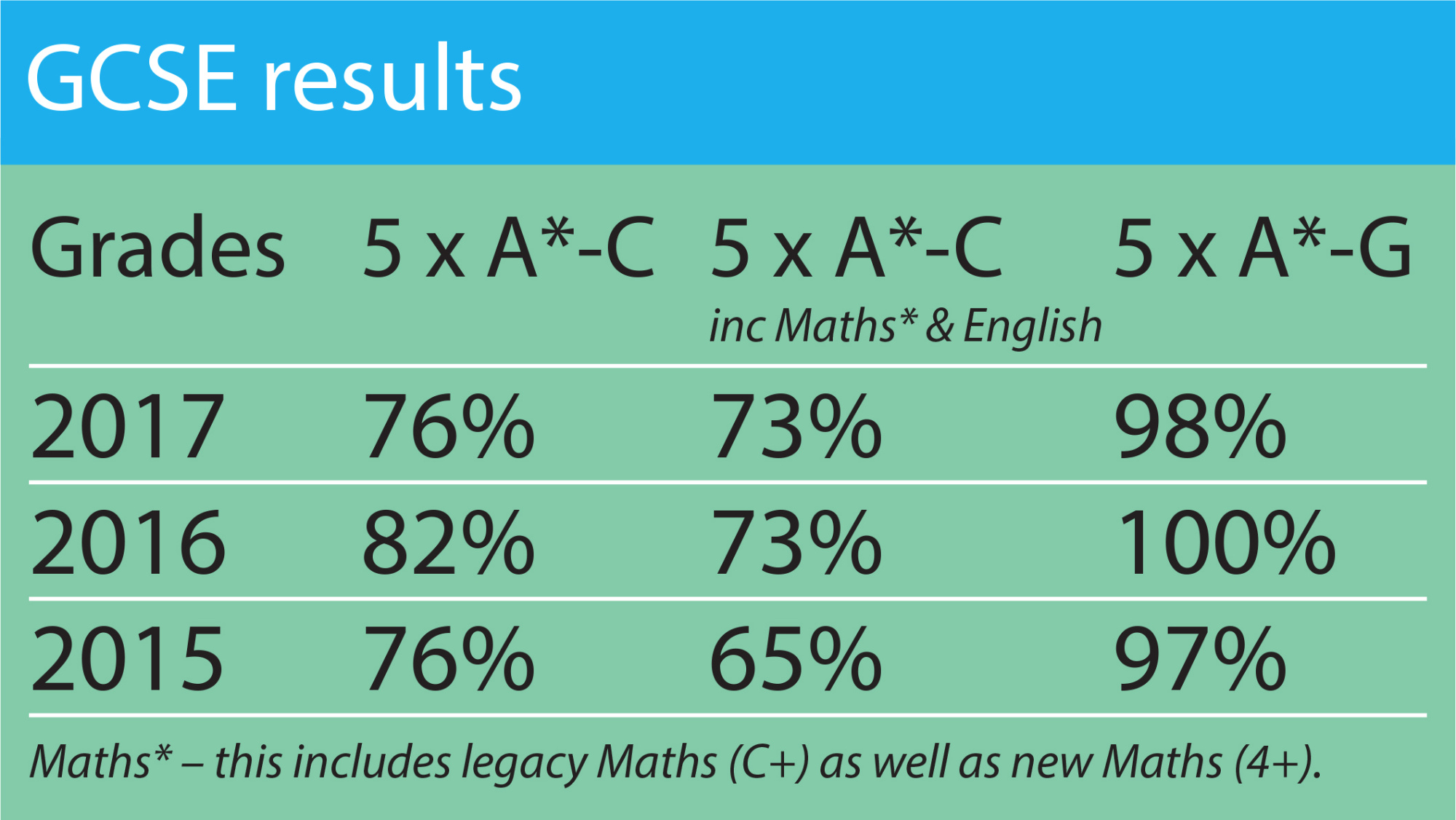 Year 11 students at Greenshaw High School celebrated some excellent GCSE results in 2017. Students in 2017 attained qualifications both in numbered grades, as well as the traditional letters of A* to G.
Following changes to English, English Literature and Mathematics GCSE courses, students received their results on a numbered scale from 9 to 1, where 9 is the highest grade. These courses have been written to have more challenging content, which would have previously been taught to A level students.
Of the new grades, the 9 was created to be awarded only to 'exceptional performers', so we are delighted that our students achieved 32 of these top grades in the first year of the new examinations. If this year's results were compared to those using previous measures, then 73% of students would have achieved 5 A*-C including English and Maths.
In the new way that schools are being measured from September 2016, the average grade achieved is estimated to be B-, and the progress value +0.29. This means that our students attained around one quarter of a GCSE grade higher than national average progress in each of their subjects.
45% of all students in Year 11 in 2017 were entered for the English Baccalaureate.
32% of all students in Year 11 in 2017 achieved the English Baccalaureate.
The percentage of Greenshaw students staying in education or employment after Key Stage 4 was 98.8% in 2016.
A full list of our GCSE and A level results can be downloaded below.
Greenshaw's entry in the School Performance Tables, published by the Secretary of State on the Department for Education's website, can be accessed here.